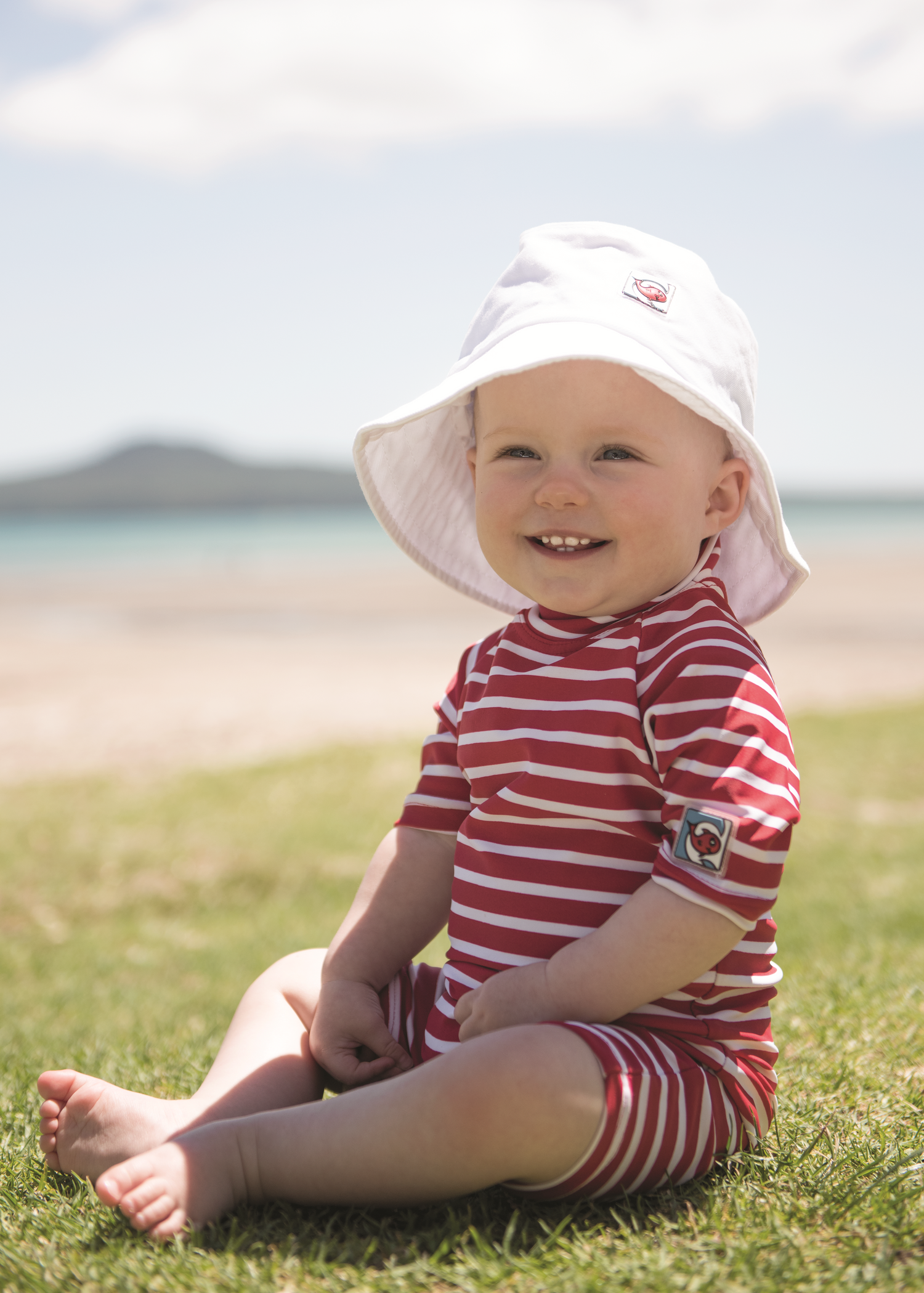 Caring for your Little Red Fish swimwear
To keep your Little Red Fish swimwear looking gorgeous, make sure you always rinse your swimwear thoroughly in cold fresh water straight after each use. Hang to dry without exposing to direct sunlight.
AVOID contact with suncare lotions as they can stain.
Do not soak, rub or wring out.
Do not leave wet garments rolled up in a towel or store them wet as this can cause colours to run.
Bright colours may fade if left to dry in direct sunlight.
DO NOT use washing detergents, fabric softeners or bleach.
DO NOT tumble dry, dry clean or iron.
AVOID rough surfaces which may damage the smooth surface of your fabric
Fluorescent colours may fade more rapidly.
IMPORTANT: heated chlorinated spa pools destroy elastic and may affect the colour of some fabrics.
If sand becomes trapped in your costume, wait until dry and carefully stretch, for tricky spots gently run dry fabric over thumbnail and sand will pop out
NOTE on Bright coloured boardshorts: We recommend for the first and second wash that you wash bright coloured board shorts separately in cold water with 2 tablespoons of salt. For future washes ensure bright colour board shorts are washed in cold water separately from other garments. Hang immediately as bright colours may bleed.